company
Meopta's state of the art design, engineering, manufacturing and assembly capabilities enable it to provide the highest quality products and services to the industrial, military and consumer markets.
We offer our customers complex solutions to meet their requirements.
We are a company with a broad global reach, Meopta operates state of the art facilities in both the United States and the Czech Republic. This unique presence allows Meopta to respond to the needs of its customers quickly and effectively.
Boasting one the best trained and most highly skilled work forces in the industry, Meopta develops and manufactures the most technologically advanced, high performance products and sub-assemblies in the world.
From precision medical and scientific instruments to digital cinematic projectors, aerospace technologies, military weapon systems and consumer sports optics, Meopta's unparalleled experience allows it to design, engineer and manufacture a diverse array of high quality products across a broad spectrum of markets and industries, making it a global leader in the optical field.
---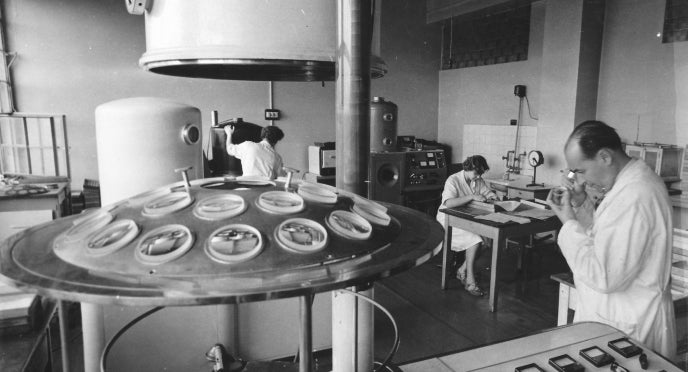 VAST HISTORY
For those who are history buffs or those intrigued by Meopta's successful history starting back in 1933, we have prepared an overview of our past.
We are proud of our story of tradition and technical excellence and we endure in this path as we continue to tackle and progress towards future high tech industries and technologies.